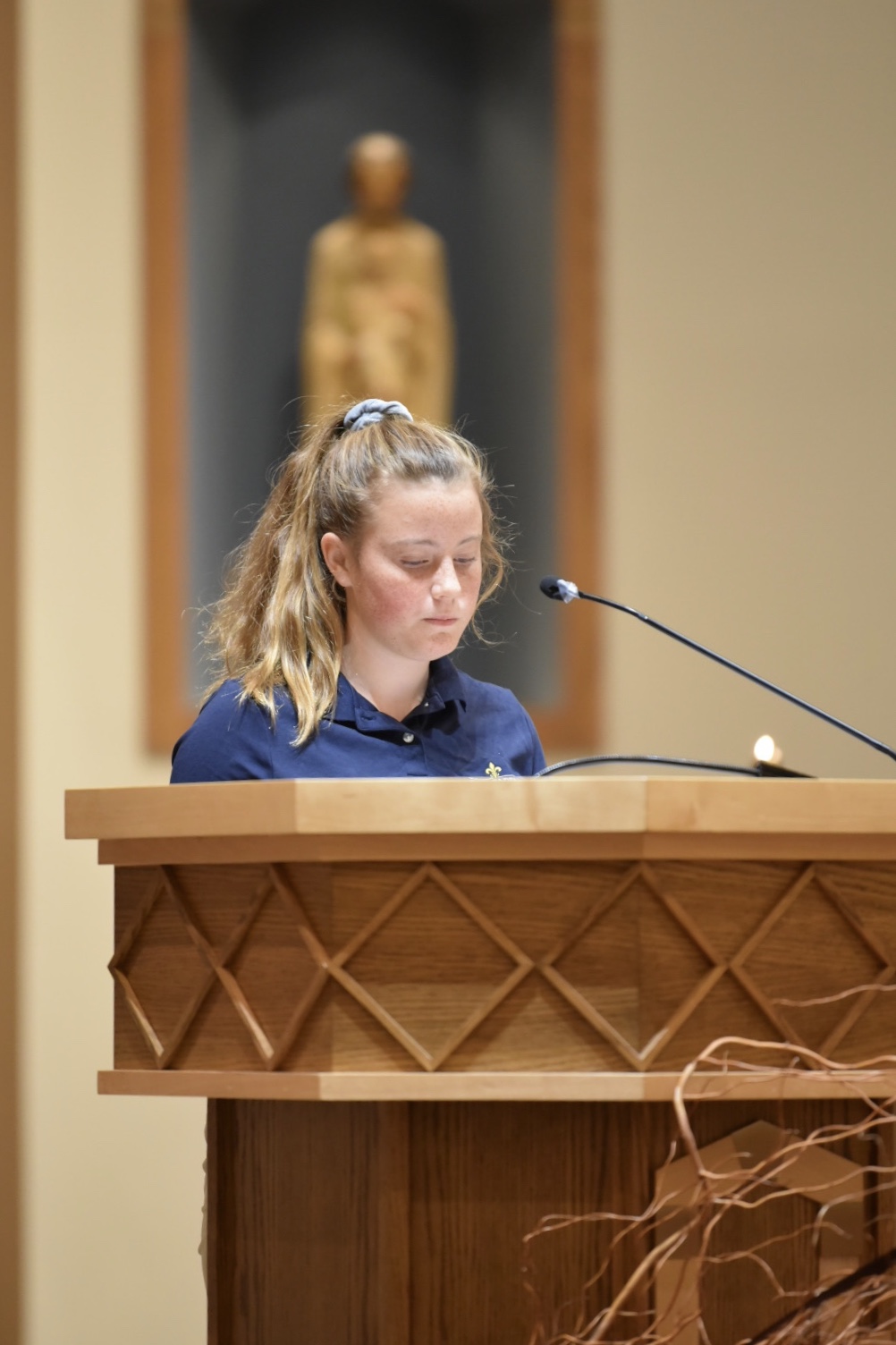 Students at The Academy understand that God is not just something we do on Sunday; they are in an environment where faith is interwoven throughout the subjects.
Weekly school Mass is about more than just attending Mass. The students actively participate in the Mass. They practice proclaiming the readings and write the petitions. At masses, they participate in the music liturgy and have the experience of worshipping in community with their friends.
We welcome students and families of all faiths and traditions. We encourage students to embrace their unique backgrounds, stories and talents and share them with the world.