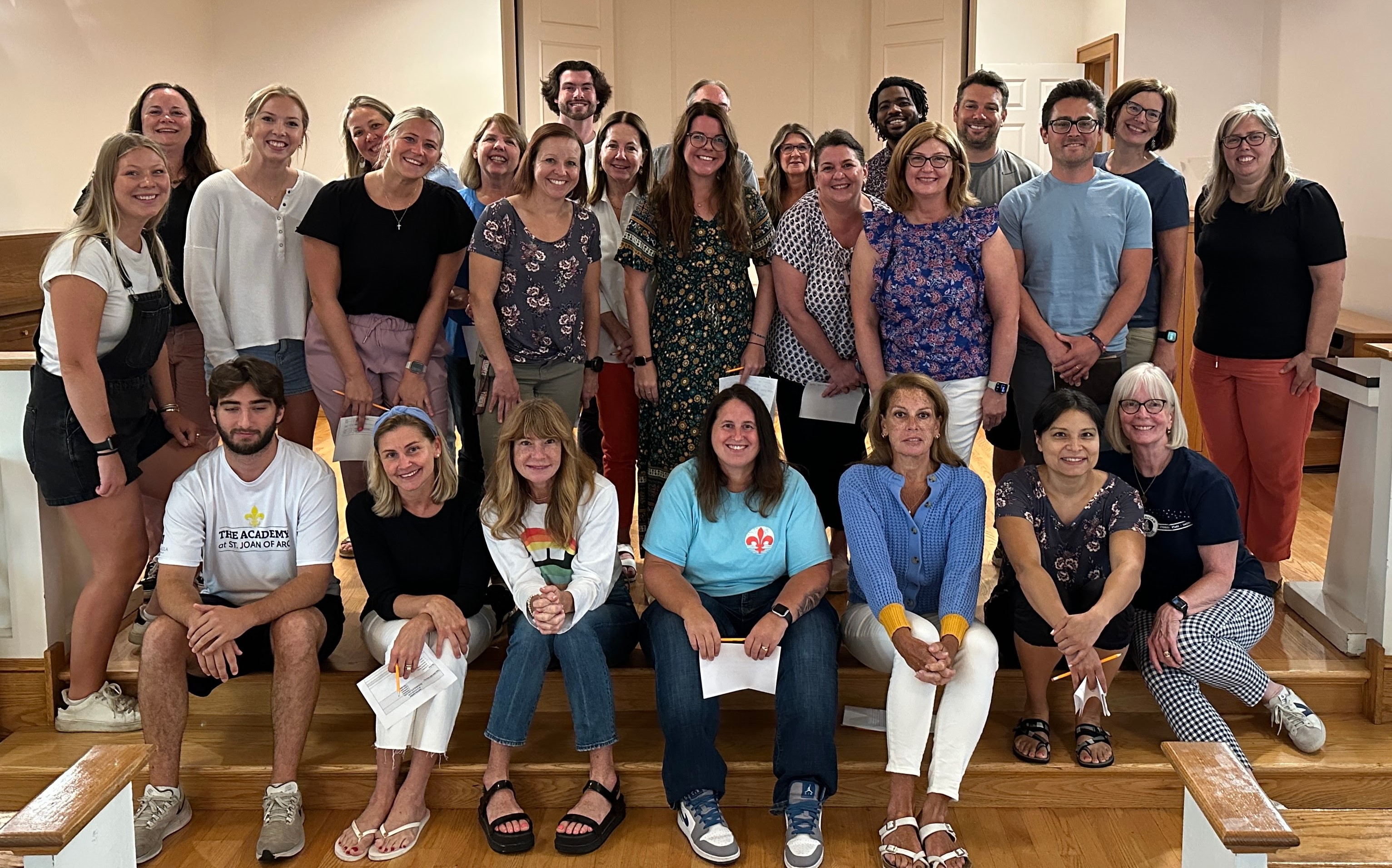 Our faculty represent the very best in preschool through 8th-grade education: dedicated, passionate, and hard-working. Combined, they bring over 270 years of teaching experience and 10 Master's Degrees and certifications in Early Childhood, English as a Second Language, Responsive Classroom, Special Education, and Reading Specialist. All of our faculty are involved in continuing education.
Our teachers and leadership are driven daily by root beliefs, beliefs they articulated about how they show up, educate, and engage with their students every day.
Teachers partner closely together across grade-level groupings and model the collaboration, kindness, and care that we work to instill in our students each and every day. Learn more about the education and teaching philosophies for each academic grouping:
The Academy is also invested deeply in the ongoing development of our faculty. We set aside 131 hours for professional development each year to ensure our faculty are exposed to new and innovative teaching methods and other best practices. We also set aside time weekly for our faculty to coordinate across relevant grade levels and attend school-wide development workshops.