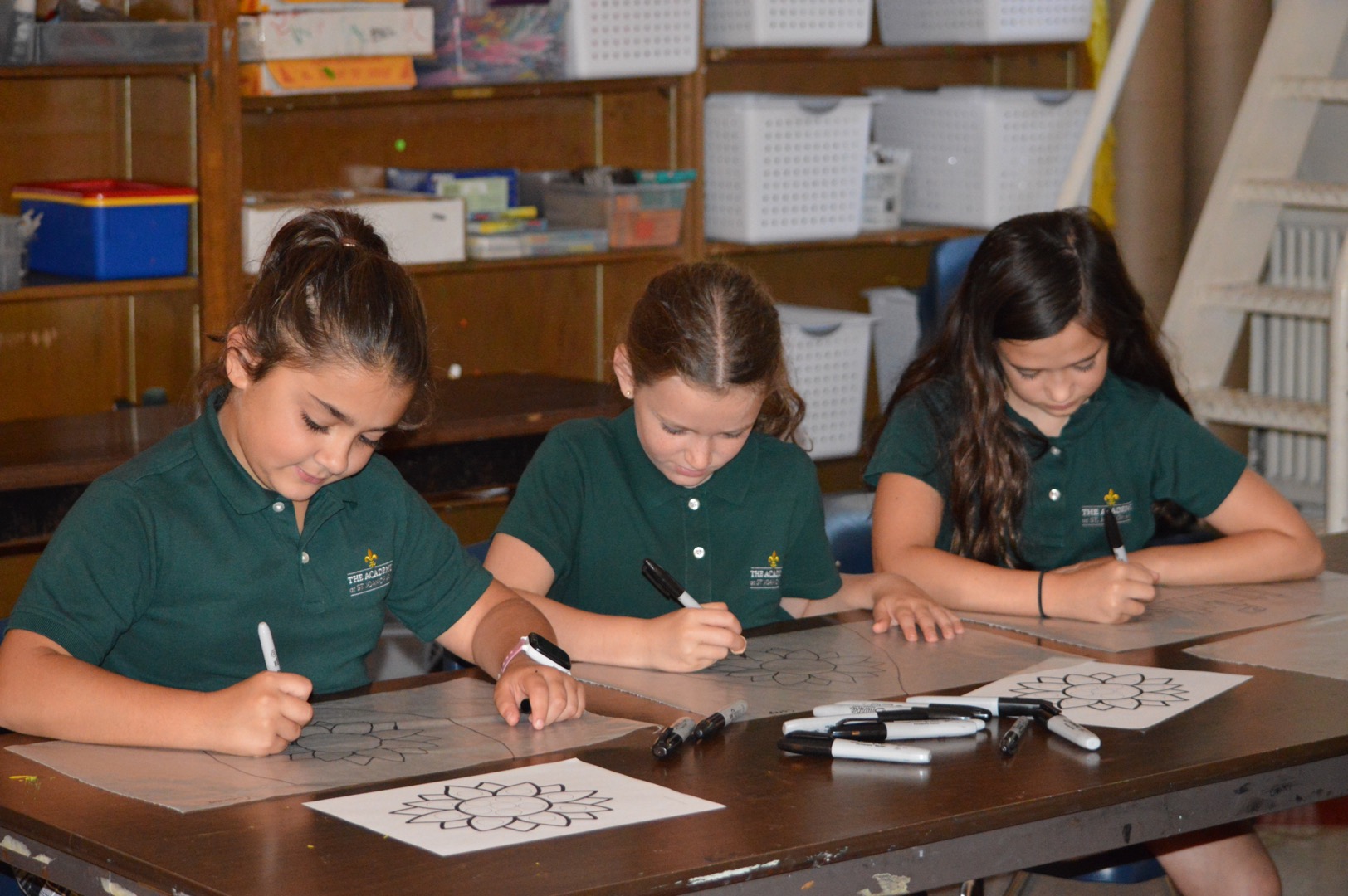 We highly value the intellectual depth, creativity and overall wellbeing that fine arts, foreign language, music and physical education bring to our students. We have an outstanding group of faculty that lead each of these disciplines that make learning in these areas not only enriching but fun.
Spanish
The Foreign Language curriculum is a carefully planned program allowing ample time for children to truly begin to understand and speak Spanish. Every student (preschool to 8) has Spanish classes during the week. Classes are taught in small groups according to age or grade level. The middle school includes daily Spanish class conducted solely in Spanish.
Fine Arts
The Art curriculum integrates art concepts through age appropriate lessons and projects. Students learn a variety of techniques, including: drawing, painting, sculpture, building, printmaking, carving, mixed media.
Music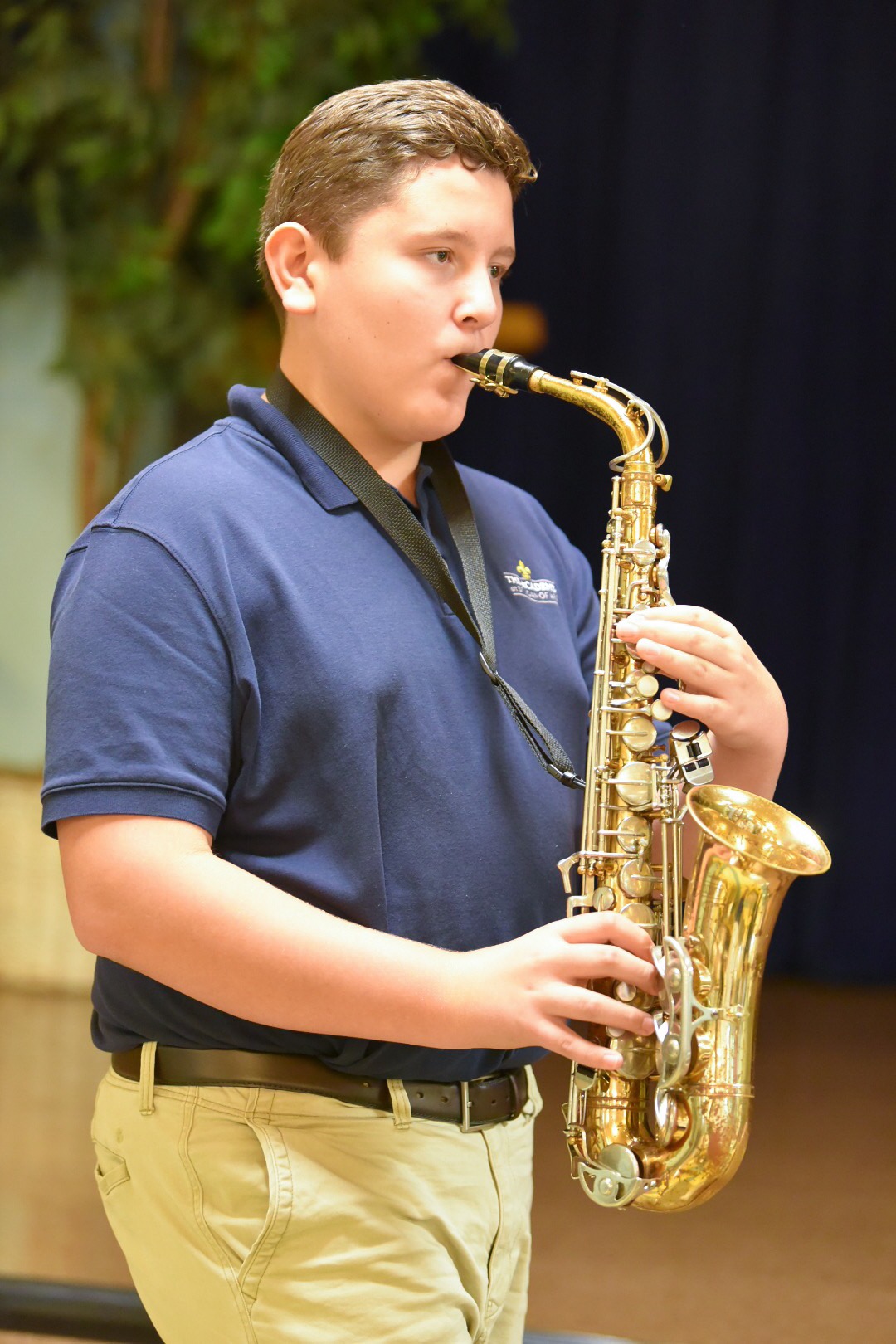 The Music curriculum focuses on the concepts of creating, responding, and reading music with age-appropriate goals. Students learn to create vocal and instrumental music, developing the skills of pitch, rhythm, dynamics, tempo, tone quality, and performing in an ensemble.
Physical Education
The Physical Education curriculum is based on the belief that it is essential to develop each student's physical well-being in combination with their social, intellectual and emotional well-being. Every grade has PE class twice a week with a focus on overall fitness, teamwork and sportsmanship. The development of motor skills is encouraged through a variety of drills and games.