"Start children off on the way they should go, and even when they are old they will not turn from it." (Proverbs 22:6)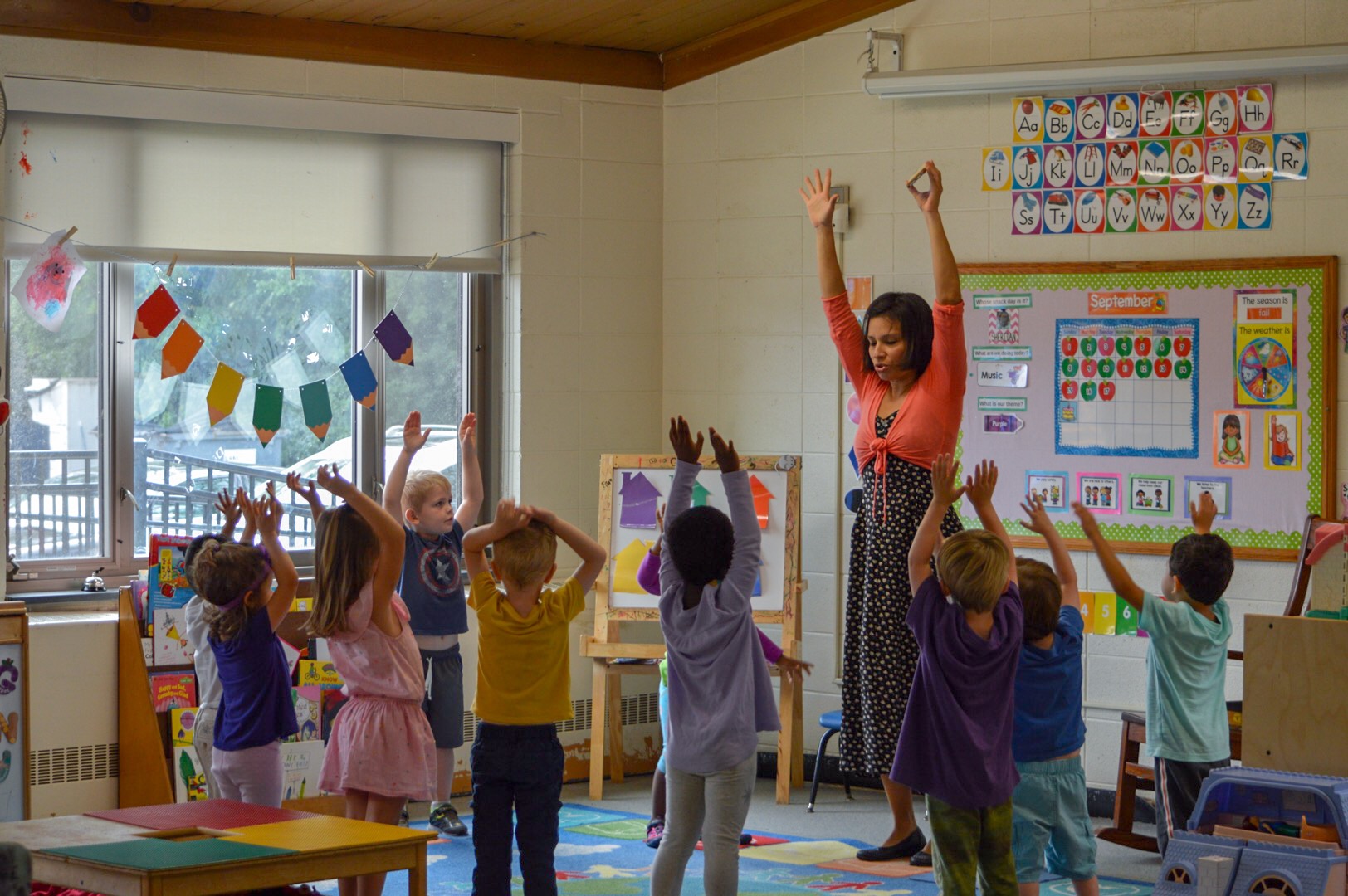 Learning and play are intertwined to create a stimulating and caring environment that develops each child intellectually and socially. During pre-school, developing foundational skills for social interaction is essential. Students practice negotiation, turn-taking, friendship building, and self-care with the guidance and support of our outstanding teachers and pre-school aides.
Additionally, children exercise their intellectual muscles and prepare for kindergarten through a wide range of activities. As they work in the classroom with blocks or with puzzles, they are exploring mathematical skills such as spatial relations, measurement, and symmetry. During storytime, they develop strong vocabulary and pre-reading skills. Outside and in our gym, students develop gross motor skills through running, jumping, lifting, and climbing. Each week students have additional sessions in art, music, physical education, and Spanish with the Academy faculty who specialize in these areas.
The schedule combines structured and unstructured activities to help every child interact and develop at their own pace.
Pre-School & Pre-Kindergarten Tuition Schedule
At a high level the pre-school schedule is as follows:
9:00 a.m. – students arrive and are dropped off in their classroom
9:15 a.m. – school programming begins
11:30 a.m. – dismissal for half-day students; pick up in the classroom
3:00 p.m. – school ends; pick up in the classroom
Please note that The Academy offers before and after extended care for families that need extended coverage. We know how busy and demanding the lives of our parents are and offer a highly affordable, convenient and caring before and aftercare experience.