Summer Fest 2022
May 26, 2022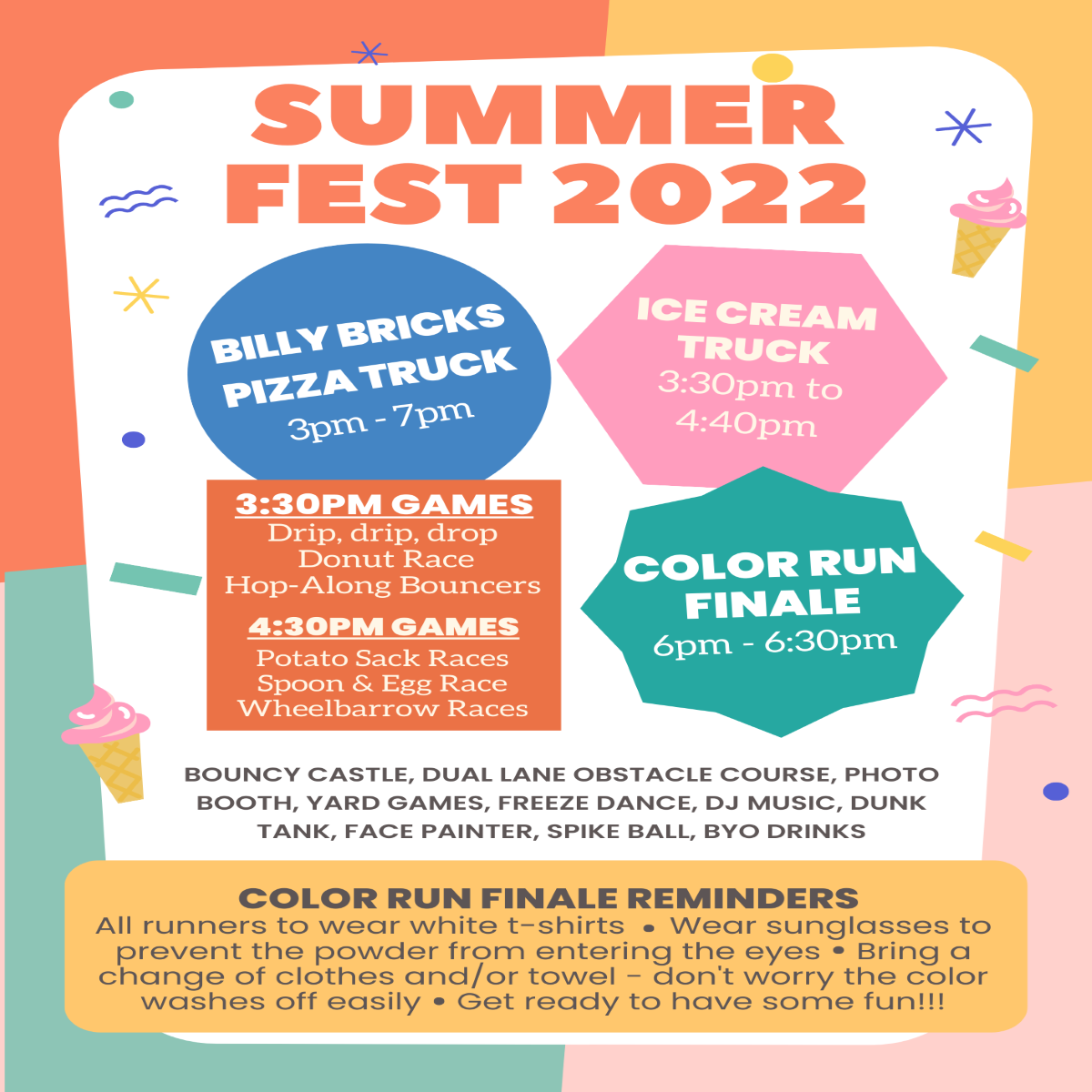 Summer Fest 2022
All Academy Families Welcome to Celebrate the Start of Summer!
As a thank-you to our amazing school families, and to kick off summer, the PWPC invites you to Summer Fest 2022! Please join us on Friday, June 3rd, from 3-7 for games, food, fun, and more!
All school families are encouraged to attend this last hurrah before summer!
Highlights include:
Color Run Finale! Yard Games Inflatables Dunk Tank
Dual Lane Obstacle Course
Photo Booth DJ Freeze Dance Face Painter Spike Ball
More fun activities and games!
Uniform exchange table from 3-4:30
Billy Brick's Pizza Truck 3-7 pm
Avoid the lines and order ahead by June 3 at noon:
Order Food Now
Ice Cream Truck - 3:30-4:40
BYO drinks
While the event is FREE as a thank-you from the PWPC,
consider bringing $ $$$ to purchase
attempts at the dunk tank, face painting, or buy pizza/drinks from Billy Bricks.
In the event of rain, portions of the event will be moved indoors.
Wristbands will be distributed on the last day of school to students to identify them as guests for the event and the ice cream!
Students should attend with an adult, please!
Color Run Finale -- plan to wear or bring a white t-shirt and sunglasses for the run (to protect your eyes from the color powder)! Consider a change of clothes or towel (the color washes off easily)
Please help us celebrate our amazing students at Summer Fest 2022
Note that some volunteer shifts are suitable for older kids